Medford's annual – Kirby's Mill Apple Festival is here again!
September 1, 2014 - Author: Jennifer Mylod
The annual Apple Festival – at Medford's historical Kirby's Mill is HERE!
October 11, 2014… so mark your calendars!
Here's the link with all the info:  http://www.medfordhistory.org/apf/apf.html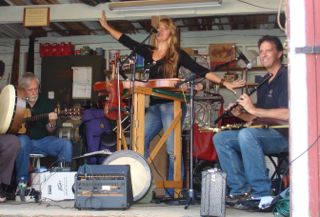 We'll be playing danceable Irish jigs & reels… and a variety of songs ranging from Stevie Nicks to old, traditional American & Irish favorites!
The festival is from 10 am  to 4 pm…  and we'll be starting up the band – live music –  at 11 a.m.   This is a GREAT Fall,  family kinda event – brimming with wonderful activities, great food, vendors and music of course!
And it's FREE!!!!!  Yup!  Free!  So bring the kids,  and have an old fashioned, fall day on the beautiful grounds of historic Kirby's Mill.
Hope to see you there!
Comments are closed - Categories: Uncategorized