Shadow of a Crow – video filming, begins tomorrow!
November 1, 2016 - Author: Jennifer Mylod
It's with a lot of excitement… and – admittedly… a touch of nerves…  that I'm gearing up to head out to the location for the filming of my 2nd music video – for my new CD!
We're going to video the title track for – "Shadow of a Crow" – which is…  (dun dun dun)  "Shadow of a Crow".   I was so happy working with Tom & his crew – from "The Production House, LLC"  during the first video – "Low Willow"…  so – tomorrow, we'll be heading out, at the crack of dawn… & hitting great weather, at the height of the colorful, Autumn leaves to record.
Amazing – to learn how all this falls into place under the skillful direction of Tom's keen eye & insight… Looking forward to a full, long, fun and creative day tomorrow!
But HEY!   Here's a link for a clip of that song – available for digital download, or CD purchase through CD Baby, Amazon & all those music-y  online stores…  & here's a Youtube – link… to the title track to "Shadow of a Crow"...     🙂
Here's the FULL CD…  if you'd like to listen to the whole thing:
Play the entire CD! Shadow of a Crow!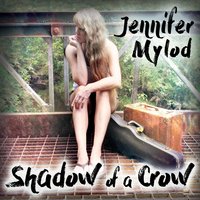 Comments are closed - Categories: Uncategorized