Music… in the mind, body & soul…
July 10, 2019 - Author: Jennifer Mylod
5 months since I've last posted… life gets so busy and there's not enough time in the day, to sit and write so much anymore.  Yet the music is still running like wildfire – in my veins.
Though do I sit & write… or fiddle out tunes on my dear beloved fiddle?  Ah, there's something about that old fiddle of mine… & it incessantly calls me – and I love it…  no… I yearn for it actually.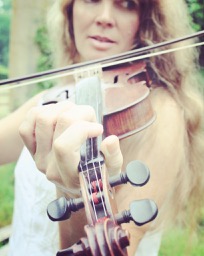 It draws me more than the mountain dulcimer, or guitar…  even more than my sweet little 1918 Gibson mandolin…. which I do love madly.  Reaching deep into the dark, long abandoned corners of my musical mind…  I can still hear the now – long quiet, deep & somber echos – of my beloved cello… which sadly, is propped up, untouched in abandoned solitude.  It's beautiful, but now represents nothing more than an ornament… as it no longer holds an appeal for me – especially when I consider it's classical piquancy…  and that list of rigid rules and sharp, knife like edges of competition in the orchestras… oof… No thank you!  That doesn't muster any inclination within me – to pick that cello back up – again.
I love the freedom of the fiddle… & relish the sweet solitude of sitting on the porch swing – and fiddling out anything and everything that comes into my head.  But too, I also love the companionship of other musicians – and weaving the music together from our hearts…  lifting each other up – to bring the tune to life.  Which is why I tend to love the Irish tunes… as they have so much history… stories, folk lure and feelings.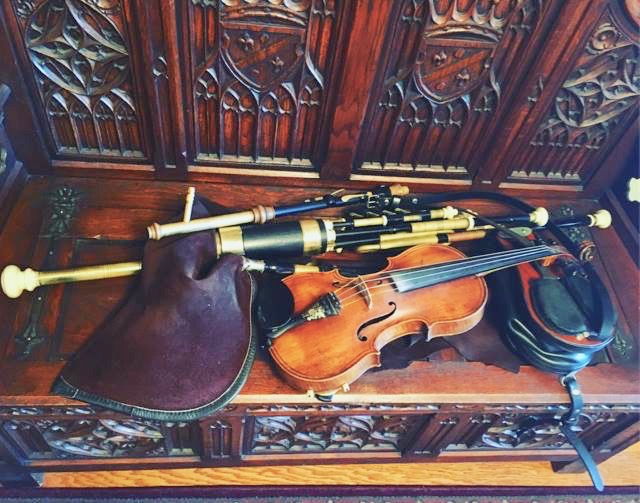 It's so hard to even put into words – but I can physically feel it – when a tune begins to breathe…  when the uilleann pipes and the fiddle fuse into one -holding the melody;  then the mandolin and sometimes a tin whistle or flute – brings in the dancing counter melodies that tip-toe in an amongst the melodic notes of the pipes & fiddle…  then this foundation – is raised & supported – by the skillful weaving & twining together of chords & progressions that ring between guitar, octave mandolin and bouzouki, that floats and tilts the major & minor chords – adding pleasant and unexpected diversions that draw quick glances from the other musicians,  & sometimes make eyebrows raise, with unexpected delight.
I love when a tune grows like this, and comes alive… pulsing with the steady beat of the bending, goat skin of the bodhran.  So… for me, in each tune – to be a part of lifting a tune up – whether by myself, or with musical friends, and making the tune breathe – is one of the most magical & rewarding things of playing music & being a musician… and it's an amazing feeling – to be part of, & play music with friends who actually get it.
One evening, not long ago, after a night of playing music with a very dear friend, Frank Curran, who sadly and unexpectedly passed away recently…  said to me  "Jennifer,  I love the SPACES – you put between the notes… "      Wow… what a beautiful perspective!   That is what got me thinking about all this.  Those spaces…  I've never  had any interest in machine gunning out notes… playing them in rapid succession when playing a tune…  but rather, I enjoy giving each note – the space to shine.  But must clarify… that sometimes – sure, the tunes do get running fast & furious – and the notes become like marathon runners – in the last 50 feet of the race… but there's still got to be breathing… not run the tune into the ground till it's dead.  The notes have to have swing and life… which is (to me) is important to keep contained in the music… and which is what I believe raises the tunes up.  Idk if any of this makes sense at all… Ahh… maybe it's just ramblings.
But – what spurred this on? As a little girl, my parents had a friend who use to come visit, & he'd tell us stories about how he jumped out of air planes, into fires.  He was some sort of elite type of fireman – from the forests of the Western US.   His name was Gene… (Jean?)  and he use to bring us meat wrapped in brown paper – elk or moose – that my Mom would cook up.  We were pretty poor, so meat was kinda a big deal.  But whenever Gene came through town… he always had his vehicle, packed with instruments that he would take out & play.  Days were spent playing music & Gene would say… "Jennifer, go get your dulcimer"  Or "Go get your uke and come play music with us."   Wow. Even just typing that now,  my heart still leaps at the memory.  I could play lots of chords on that little baritone Uke,  and sing all the songs from my Dad's old, worn, Pete Seeger song book.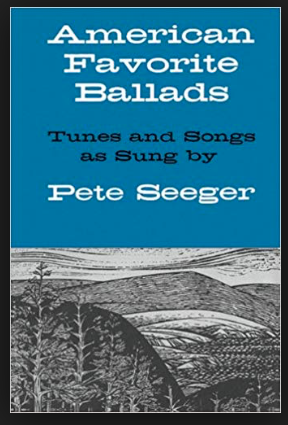 I remember singing  "It takes a worried man, to sing a worried song"…  which, in retrospect was a pretty odd song for a little girl of 7 years old to sing…  but I could also sing  "Wayfaring Stranger" "Down in the Valley" and a lots of other songs which I still sing today.  My Dad's 'reel to reel' recorder would come out and get set up – and they'd record their music with microphones… which I thought was just the coolest thing ever.    I loved listening to the music – even after I went to bed.  Idk what ever happened to Gene… but he was always a pretty cool visiter.
Once, I remember hearing what I thought – (from my 8 year old perspective) – were gypsies… We were living in Colorado.  The fire was crackling… and my parents were sitting by it, playing cards.  Being sent to bed,  I lay in the darkness – breathing as quietly as I could… listening for bears.   I was SOO afraid that bears, or some other hungry, wild creature might get me… or worse, get my Mom…  (#fearsOfAnOnlyChild)  But as I lay there in the darkness… the sudden, sweet, jingling notes of a mandolin – came drifting to me in the air.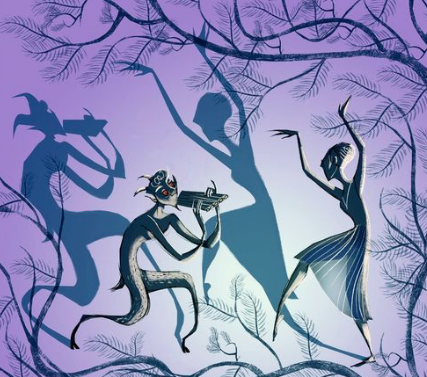 Then, gentle guitar chords joined… then a tin whistle & a fiddle – blending with the mandolin's sweet song…  and all the notes melded into the sweetest music I'd ever heard.  The music drifted down from the mountain – dancing down along the wooded incline, of the night-shadowed mountain.   I listened to their music for a long time, forgetting my fears of the bears – instead, listening and dreaming as the gypsies played tune after tune through the night.  I wished I was part of that.
Now I AM… a part of that… and I am one of those fun, wild, musical gypsies…. with the music drifting into the air…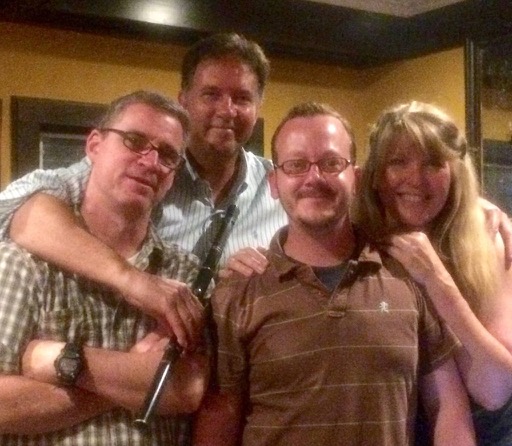 and quite happily, playing music with amazing friends… lol… Hum…  It's interesting where we travel in life…  and fascinating the paths we traverse, and who crosses our paths, comes into our light,  and into our life… (as long as it's not a bear…  I'm good with all this)… lol… not that I have anything against bears… )
Well… that's it for now!  Enjoying the summer… which is fleeting so quickly!  Loving my gardens… herb beds, making kombucha, tinctures and salves, lovin' the chickens,  & playin' tunes… camping, laughing, dancing and living life to the fullest… why not, this isn't a dress rehearsal.
Tunefully… soulfully… thoughtfully…
Jennifer
Comments are closed - Categories: Uncategorized