Fiddlin' time…
April 8, 2013 - Author: Jennifer Mylod
Well, my last post – I put up regarding time spots I have open for new fiddle students… brought a few new wonderful, fiddle students into my life… and with that… of course,  lots more fun!   So… with Spring time now warm in the air… I was thinking maybe I'd put another teaser out there for some new students!
In the beautiful, sunny days of Spring,  Summer and even into the cooler days of Fall… I love holding my lessons – out on the big ol' front porch.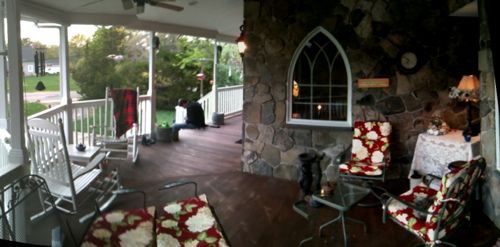 A big pitcher of lemon iced tea, thick with fresh mint… the ceiling  fan spinning lazily overhead, and the sweet, earthy scents… that come drifting up from my wild tangle of what I like to call a garden… of flowers & herbs… filling the air.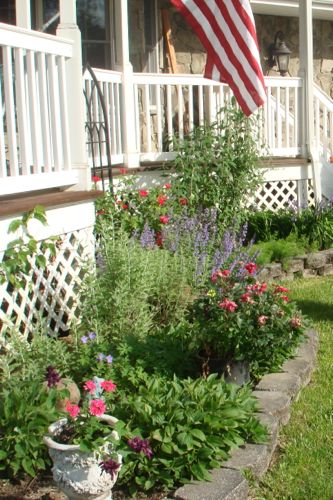 Then… fiddling out tunes to learn, in the cool, deep shade!  Oh… it's a glorious way to spend the day… so… ok… Who's IN?   I've got a couple more time spots – open for folks eager to learn!
Also, this summer… my students and I agree… the woodsy lessons I held – last year, at a local camp ground was super fun!  I gave everyone the site #  – where I had my camper set up at… and then ventured out to the woods – and played fiddle all afternoon, around the fire!  It was a fun afternoon, and will return – by popular demand!  🙂   Here's a clip of the camp…   http://www.youtube.com/watch?v=nByk9HSSUtk
Learning should be fun, and should leave you with the desire to keep playing!  If you're interested…  my email is…. here's the link…
and I'll get back to you as soon as I can!
So give me a holler – and let's get ya fiddlin' this summer!
Comments are closed - Categories: Picture Post, Uncategorized