End of 2015… wrapped in gratefulness…
December 20, 2015 - Author: Jennifer Mylod - Comments are closed
It's a wonder… how this Christmas season – has snuck up so fast… and try as I may… I can't seem to fathom… that Christmas is now… just 4 short days away!!!    Yet, gratefully… my shopping & wrapping's nearly done… cookies are done (though disappearing rapidly & will probably have to be re-done) & the prep for all of it… has – pretty much – been accomplished.
So I have had the time – to actually pause & enjoy the festivities…  and taken time to absorb not only the true meaning of the season, but all the joy that goes along with it.  I spent a lazy afternoon getting Philip "up to speed" on many of those old, traditional, Christmas tunes, which sound so pretty on fiddle & pipes,  and we've been having fun bringing them out – and playing them at St. Stephen's Green Public house… where we still play on Tuesday nights with the band.  It's such a wonderful gig… & going strong every week – for whew…  almost 10 years now.  It's long become a home away from home for us, and everyone's like family… patrons & staff alike…  it's a blessing we never take for granted.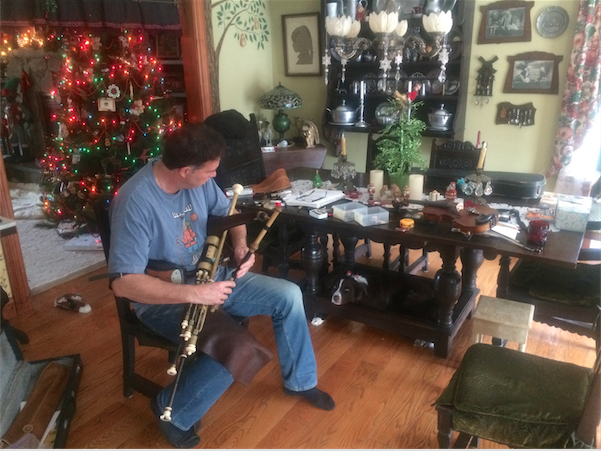 So I guess… what I'm saying is, I've had time lately, to truly consider what a marvelous year it's been, all in all.  Sure, there were some rough patches… and even some scary stuff… but overall it's been beautiful.
I've had time – to play lots of fiddle, dulcimer and mandolin… which are some of my greatest joys…  I love teaching fiddle lessons…  probably more than anything else… and have a slew of some of the finest folks – students – around…  and I know I'm a driven teacher, and I push hard… but I try to keep the lessons insightful, inspirational & fun… and it seems they're always brimming with laughter… hah… always laughter…  🙂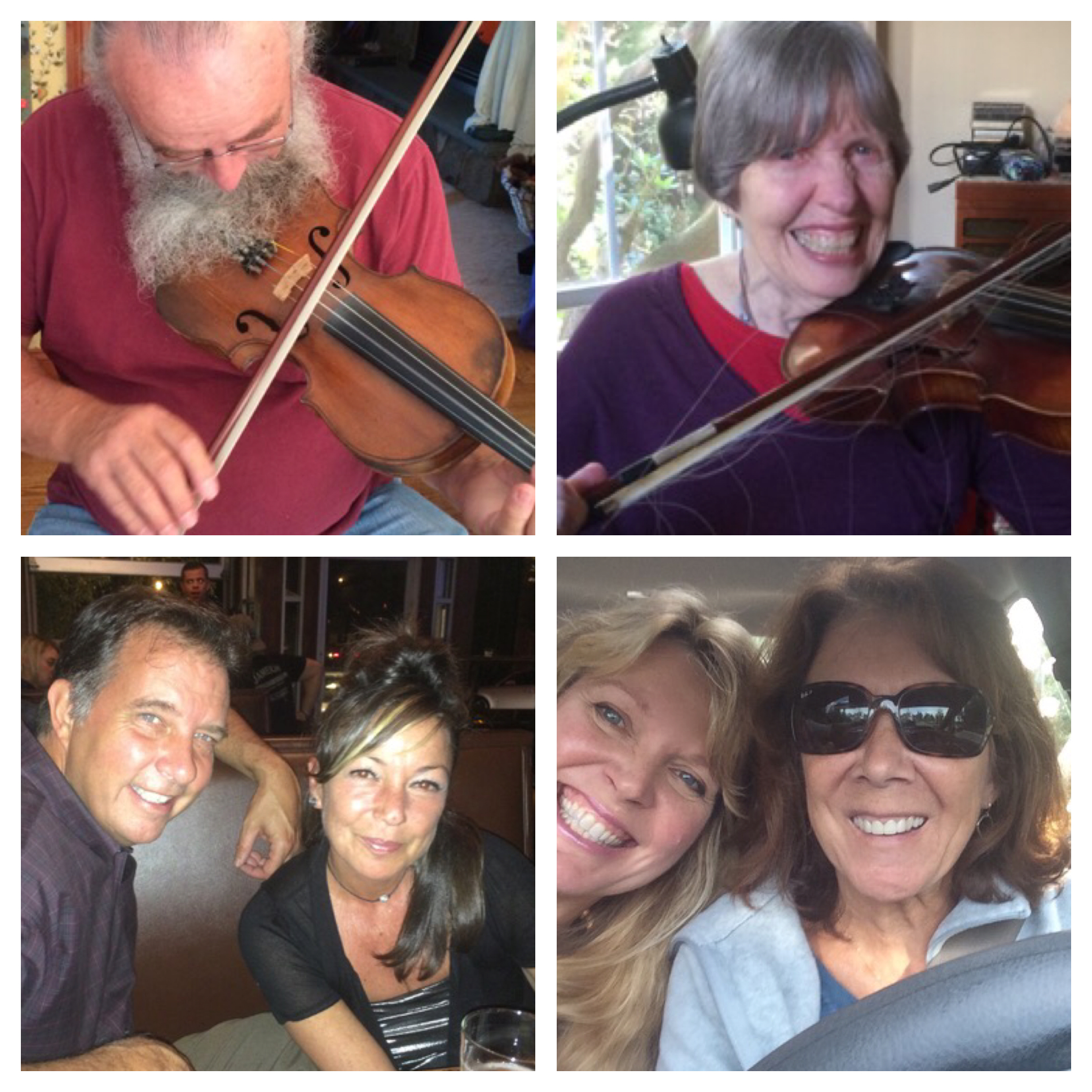 and  then, there's all those glorious afternoon that were captured this past year…  getting together with musical friends – to play tunes on the porch on balmy days… which was just more than wonderful.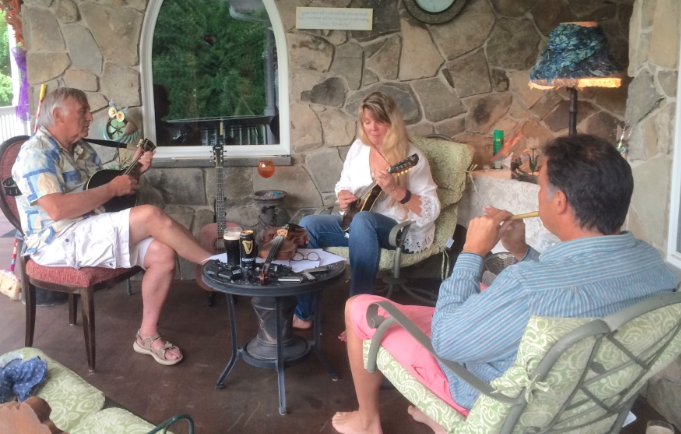 I've also, joyfully…  had the freedom to travel with my little camper… and have flown away…  camping up and down the east coast,  roaming up into the mountains,  down into the valleys, and rambling in those stretched out areas – in the lands that lay in between.
I have spent some wonderful moments each day, writing a dear friend,  far away…  and each day we touch base… and it's a great kinship.  I've also reunited with a very special,  long lost friend as well… and that has been… just a beautiful re-conneciton… and she always makes me smile.
This year… I've learned to find time for those who are dear & important to me… and treasure the time I have right now with those I love, & with those who I truly enjoy spending time with… though… I feel great remiss however… over those other dear friends, whom I have not… but 2016 is a new year… so I shall try harder…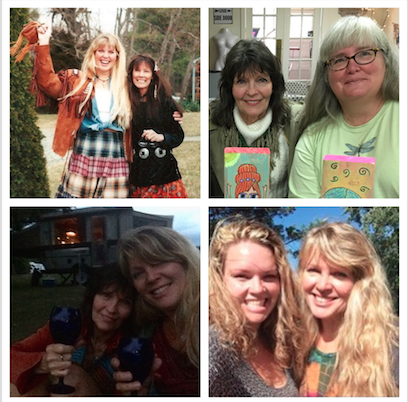 I paused & listened to night sounds of the forests… a very beautiful, simple thing to do… and something that many folks overlook… I learned to figure out bird songs… so I could tell who was singing… even if I couldn't find the bird in the trees…     I lay on the soft, mossy ground… and watched tons of meteors… as they filled the night sky, slicing through the black velvet night.   I kayaked with the seals…  I was given the gift of glimpsing so many amazing birds… jokingly calling them all eagles… hahah…  and basked in the glow – of endless… breath taking sunsets,  that were made even better, because I shared the view with Philip and a few precious, beloved friends.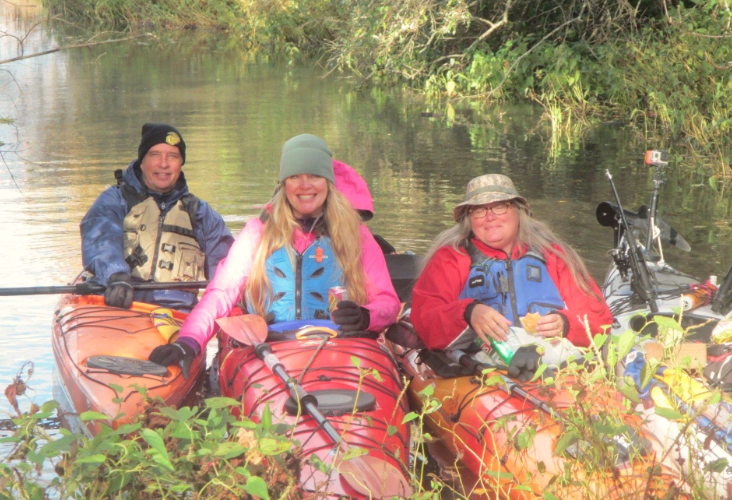 So… sure… these are all simple things…  but things that made me feel blessed.  Even goofy stuff… like… the devoted, non-stop gaze of my constant shadow… "Boone" the Border Collie…   who's either at my feet… or in my face!  He hears my keys… and he's at my side… saying "LET'S GO!!!"   and in the truck faster than lightening… riding shot-gun.  I love him so much!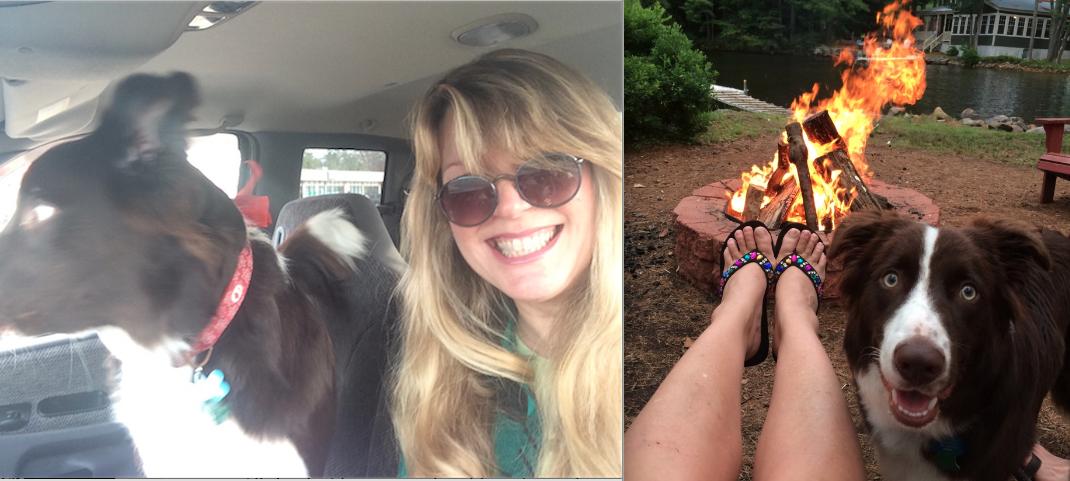 And I am so very grateful… for the frequent alighting… of the muse of inspiration – that has been moving within me… deeply grateful for the gift of words and ideas… that seem to just spring into my head… & flow out of my fingertips… almost faster than I can type.   Then… the hardest part… are the melodies that come springing out of my dulcimer,   fiddle,  guitars… even Native Flute… and we've had some really productive time in the studio this summer and fall… with Tom White, our producer…  who never fails to amaze me at how he weaves my creations… into an amazing tapestry of sound…  (and is teaching me how to use Protools)… which is cool  Love that!   I know the new cd… "Shadow of a Crow"  WILL be out in 2016.  Just had 4 last minute songs I begged Tom to add… so it slowed us down… aGAIN… but at this point… what the heck?
So  2015  –  has been a good year!  And I'm gong to try and be more diligent with this blog… haha…  I have been lax… I know…  but I'll do better this year!  I'm on Facebook… and you can also follow me at https://www.facebook.com/jennifer.mylod
Wishing everyone, a beautiful holiday season… what ever your holiday may be…  Merry Christmas and a happy, healthy and holy – new year to come…   And one last thought… be good to yourself… live everything to the fullest….  laugh and enjoy ALL the things that life brings you… because tomorrow's never a guarantee.
Joyfully,   Jennifer
Categories: Uncategorized