Inspirations… and gifts…
July 10, 2016 - Author: Jennifer Mylod - Comments are closed
My newest project – "Shadow of a Crow"  is nearly, officially done – and I"m just shy of sending off the final mixes and graphics to the replication company…  this is a huge milestone for me…  It's been one heck of a long haul…   getting this crow – off the ground.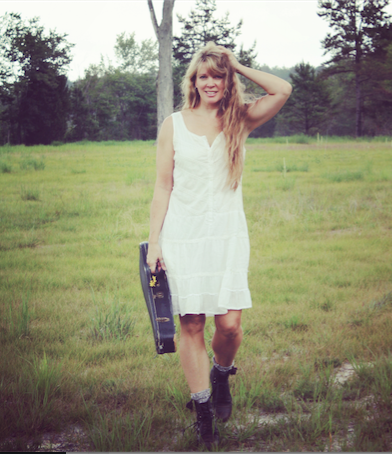 But despite the overload of all that… I've continued to be besieged with creative thoughts, insights and interests.  My life boat's been getting swamped… yet I've still found the time to nurture family & care for my home, flower & veggie gardens… ride my bike – and hike with the dog…  
but I guess it's all these things – that are an endless spring of inspiration for me… like candy for my mind.   I have been sent running – to write down and capture… the slide show of images and impressions that flash through my mind…  things that – if they're not grasped right then and there…  will dissolve into heedlessness…  and be left behind in heaps of forgotten diversions… at the close of unremembered days… in never to recall again memories.
So, in simpler terms:   I write this stuff down – fast.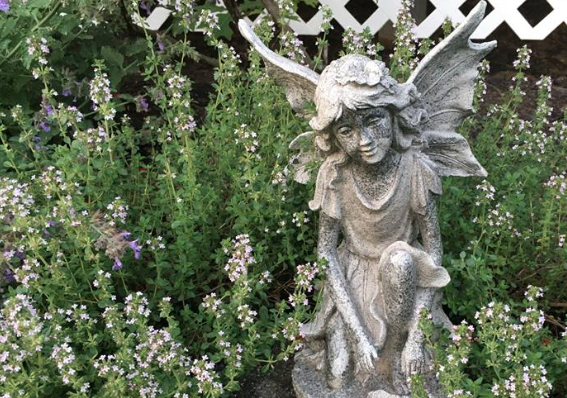 I view these images of inspiration that I'm shown… as Divine rewards from above.   I believe that there are favors like this -given to everyone…  but it's only those who open their eyes, open their hearts, soul & minds and embrace these ethereal gifts… that will be able to recognize / acknowledge them.
So… not to change the subject… but with the confirmation of the autumn "Apple Festival" at Kirby's Mill – looming in the -not so distant future – again, for me and the band…  I will be unveiling a lot of my new songs from the new cd…  (wow… I almost said 'album'…  how retro).   I will be bringing these new songs out… which… even as I write this, it makes my heart pound… with what?  Anticipation?  Fear?  Butterflies?
A lot of you 'know' me… from all the posts I put up on Facebook… but it's not really anything 'personal'…  not really what I hold deep within…  maybe just images of beauty,  or things I observe and choose to share…  but  my songs and how I express them – is like baring my soul.   It's like being exposed – in a way,  that I'm just not totally comfortable with.   I rarely let people in…  and can honestly say, there's not many who truly know me.   Some THINK they know me… but they don't.     Just because I dance to the beat of my own drum…  some people think they have me ALL figured out.  I long ago realized, that others – more often than not – just don't get it… or me…  and that's fine.
"Life's been good… and life's been not so good at times… but I can't say it hasn't been interesting."  That's what my Mom always says.    (Here's me & my Momma)…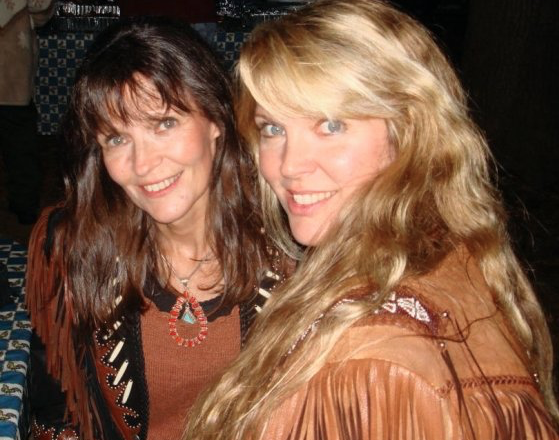 Momma taught me a lot…  but mostly to hold onto faith as best I can, and search for the silver linings in all things.  I have learned to hunt determinedly for silver linings…  and a lot of times, I've had trouble even finding the stars shining in the blackness of the nights…   At times I've wondered – why the heck I even bother… because sometimes it just gets to be too much, but I am not a quitter… never have been…  and I've made it to the other side of the obstacles… of what ever the mountain was at the time… whether from my own determination, or loved ones aid…  and I've looked back and been grateful that I found the strength to do what I needed to do.   So I keep gratitude within me…  and look for the goodness around me.  That's what I dwell on…  not the bad stuff.   I forgive the bad stuff… but I don't forget it.  I just keep my focus on the beautiful things… and let those beautiful things – define my life.   Maybe that's why I'm a little nervous about my songs coming out… because  this is what's on the cd…
Well… that's all for now.  I'll be posting the date for the cd release party – as well as liner notes and such… Tuesday…  exactly WHAT Tuesday,  I don't know yet…  TBA  🙂          xoxo  Jennifer
Categories: Thoughts